News
October 2018
Share this:
Founding Partner Spring Chang was awarded "China Client Choice" by ALB
Recently, Asian Legal Business (ALB), a famous legal medium affiliated to Thomson Reuters, published the list of "2018 ALB China Client Choice", and Founding Partner Spring Chang was honored to be ranked on the list.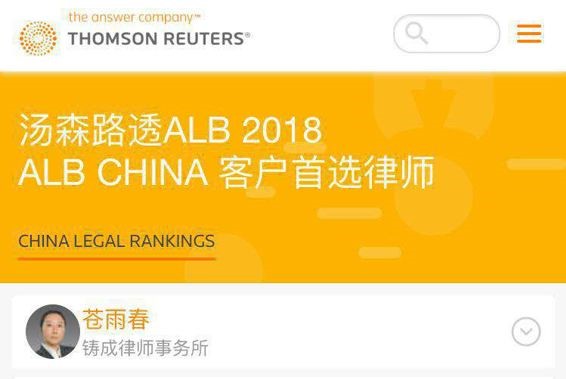 As one of the most influential legal media, Asian Legal Business (ALB) is known in the Asia-Pacific region as "the Forbes" in the legal profession. Its research team launched a one-month survey on "China Client Choice" this May. The purpose of this survey was to convey the voices from clients and present leading lawyers who were favored by clients. During the in-depth research, a large number of legal professionals, managers and third-party business consultants from various companies provided their feedback on the survey, nominated excellent lawyers they have cooperated with and illustrated detailed reasons for the recommendation. In the end, Spring Chang and other 19 top lawyers were included into the "2018 ALB China Client Choice" list.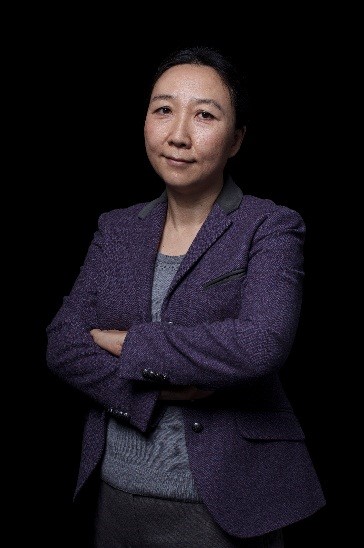 As a founding partner and the head of IP services in Chang Tsi & Partners, Spring Chang has accumulated a wealth of experience in her 20-year career. Furthermore, she has cultivated an excellent professional team, and led Chang Tsi into a stronger law firm which serves as a banner in the IP field and provides comprehensive legal services.
A corporate general counsel who has worked with Spring Chang for many years commented: "Spring Chang is good at proposing an intellectual property strategy tailored for us from a commercial perspective; her feedback to us is always fast and timely, and we are very fortunate to choose her as our cooperative partner." By virtue of the creativity and efficient service, Spring Chang wins widespread praises from both Chinese and foreign clients, becoming a legal counsel trusted and preferred by the Fortune 500 clients and receiving many honors throughout her career: only in 2018, she has already gained several awards presented by famous legal media, including "Tier 1 Lawyer" by Chambers & Partners Asia Pacific Guide, the "Client Choice Lawyer" in Trademark in China by Client Choice, the gold award for trademark lawyer in the WTR 1000 list, the "IP Star" by Managing Intellectual Property, and "Band 1 Lawyer" by Legalband.
15th Anniversary of Chang Tsi & Partners --