News
September 2019
Share this:
Chang Tsi & Partners Launches New Office Management Database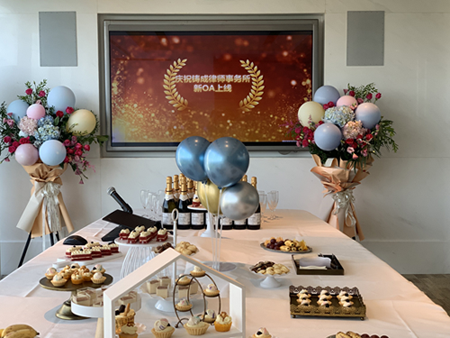 On August 30, 2019, Chang Tsi & Partners and its software partner, China Great Wall Technology Group, celebrated the launch of a new office management system at the firm's Beijing office.
Well-known Chinese software company, China Great Wall Technology Group, developed a database system to specifically address the needs of Chang Tsi & Partners. After 24 months of compiling, coding, and debugging, and 20 days of internal testing, the new database was official launched on September 1, 2019.
Mr. Simon Tsi, the firm's founding partner, and Mr. Ao Shen, Vice President of China Great Wall Technology Group, attended the official launch ceremony.
The new database creates a new digital platform based on cloud computing technology to provide attorneys and staff flexibility and speed, efficiencies which we are able to share with our clients.
Some of the advantages of our new office management software include:
1.  Cloud based docketing for around the clock case management.
2. Security system to allow us to compartmentalize client data, to ensure client information is kept confidential and secure.
3. Calendar and reminder system for accounting and finance, to ensure the timely payment of invoices, running annual reports for client spend, etc.
4. Templates for new filings and prosecution. The database includes frequently used templates for filings and other matters, allowing the firm to more easily train new hires for routine tasks.
5. A customized Customer Relationship Management system to streamline and focus client communications. This allows us to capture client specific needs and to ensure consistency in our work product for clients.
6. The new system has consolidated the functions of our administrative , financial, marketing and business departments in one place, while retaining client confidentiality for specific client matters. This allows us to manage our client portfolios with ease, combining client specific needs with long term data and billing to help clients with planning for the future.
At Chang Tsi & Partners, we constantly seek improvement in client care and firm management. This new database will allow us to maximize our efforts in both realms and thus increase our value to our clients. For more information about Chang Tsi & Partners, please contact us at info@changtsi.com.
15th Anniversary of Chang Tsi & Partners --