News
January 2018
Share this:
Partner Chun Zhong of Chang Tsi Hold A Training Seminar Focus On the Topic Of the New Amended Anti-unfair Competition Law
On January 31st, Partner Chun Zhong hold a training seminar on the topic of the new amended anti-unfair competition law in Beijing headquarters of Chang Tsi. She explained the articles of the new law with a large amount of legal practices and ruled cases. More than 50 lawyers participated in this seminar including colleagues in Shanghai and Guangzhou branches. Participators joint in a heated discussion on the impacts of the new law affecting legal practices.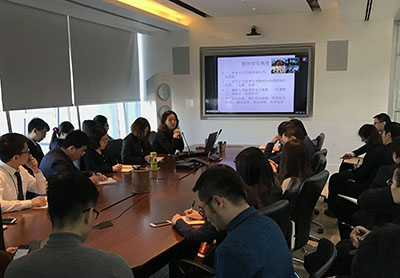 Ms. Zhong introduced her points on the following aspects: general terms and conditions of the new law, protection strategies on business marks, articles that focus on internet terms, commercial bribery behaviors, misleading propagating, as well as business discrediting. The above interpretation is explained by logical analyzes followed by judicial and administrative cases. What's more, Ms. Zhong answered a few practicing issues regarding the business discrediting that has been existing in China.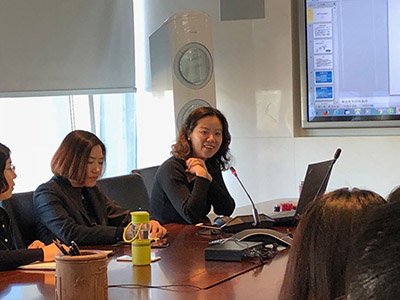 Ms. Chun Zhong has a Doctorate in competitive law, and has conducted postdoctoral research on intellectual property law. She has had more than 20 academic papers appearing on CSSCI law journals including Science of Law, solely published a monograph, and participated in drafting two monographs and one teaching material. Besides, she has once led a later stage funding project sponsored by China Law Society, substantially engaged in a major project of social sciences at the national level and key projects of the Ministry of Justice, and delivered professional legal lectures in the School of Administration of SAIC, as well as in Shanghai BAR Association.
15th Anniversary of Chang Tsi & Partners --