News
February 2018
Share this:
Win an IP case in China
For a long time, foreign companies have always been having the impression that Chinese courts are inclined to support the domestic companies in those IP disputes where foreign companies are involved. Some interpret such a tendency as local protectionism while some even attribute it to nationalism. However, according to the author's observation, the tendency is weakening gradually along with the high-speed development of China economy. Currently as long as the foreign company chooses an appropriate law firm in China to handle the litigation on its behalf, it is completely expectable that the foreign company can be treated fairly.
For instance, Simon Tsi and Michael Fu from Chang Tsi & Partners, a Chinese law firm headquartered in Beijing, represented globally famous luxury brand MICHAEL KORS in a case where a domestic company called Jianfa claimed that MICHAEL KORS 'usage of the famous MK logos, i.e.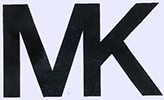 ,

and

, had infringed its exclusive right to use the registered mark

and requested an extremely high damage (around USD 15, 000,000) from MICHAEL KORS and its affiliated company in China. Since MICHAEL KORS' MK logo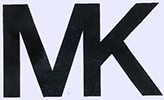 was created as early as 2000, which is later than the registration date of Jianfa's mark

in China, i.e. 1999, there is no room to argue prior use as a defense strategy. The two attorneys eventually decided to focus on arguing the dissimilarity between both parties' marks and that the co-existence of both parties' marks in the market will not cause likelihood confusion. In order to persuade the court to accept MICHAEL KORS' defense, the two attorneys collected in total 7000-page evidence regarding the difference of both parties' marks in respect of brand fame, brand orientation, distribution channel, distribution territory and sales performance, the high attention the consumers will pay on the brand when selecting handbags, whether actual confusion has been incurred by the co-existence of both parties' marks, which is tested by a large-scale market survey, and the use mode of MK logos by MICHAEL KORS, etc. and make best of the evidence to support their defenses in the litigation. In addition, the two attorney have been actively communicating with the court to convey the client's standpoint on this case. Eventually, although the court still held that both parties' marks are similar to some extent, it also accepted MICAHEL KORS' defense that the similarity did not suffice to cause confusion in the market and therefore rejected Jianfa's claim. In addition, the two attorney has been monitoring Jianfa's activities and filed a separate lawsuit against it infringing behavior.
The author deems that the judgment rendered by the court above is not only a big victory for MICHAEL KORS but also sends a strong signal to the world that Chinese courts are becoming more and more professional and fair in the trial of foreign-related IP disputes. What the foreign company should pay more attention to when encountering an IP dispute in China is to retain professional lawyer(s) and follow his/her guidance on the litigation strategy and evidence collection. In this scenario, obtaining a favorable judgment for a foreign company is not that difficult anymore.
15th Anniversary of Chang Tsi & Partners --