Team
Attorney search
Team members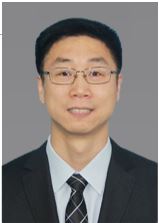 Ken Chen
Patent Engineer

E-mail: patent@changtsi.com
Phone: +86 88369999
Ken is mainly responsible for dealing with patent application, response to examination opinions, patent reexamination, patent invalidation matter, patent drafting, etc. Specifically, he is engaged in dealing with foreign applications in China as well as Chinese applications in foreign countries, responding to examination opinions, refusals and reexamination opinions, translation of patent, search report and analysis, patent invalidation analysis, drafting of domestic patent applications. Also, Ken can provide constructive advice for patent excavation and other consulting services related to intellectual property for domestic and foreign clients.
Prior to entry into patent laboring, Ken holds 10 years of experience in various technical fields, including material processing, solar concentrating equipment, R&D in microelectronics interconnect materials, semiconductor packaging process and product design, with which he is qualified to make professional observations and provide satisfactory suggestions and solutions to the clients.
Technical Fields
Machinery and Electromechanics
Material Processing
Semiconductor Packaging
Telecommunication and Electronics
Practice Areas
Ÿ  Patent application
Ÿ  Reexamination and invalidity analysis
Ÿ  Intellectual property protection
Professional Experiences
Patent Engineer, Chang Tsi & Partners, Beijing, China
Engineer ∣Section Chief ∣Vice Director of Department, Department of Semiconductor Packaging Design, Renesas Semiconductor Corp., Beijing, China
Researcher, Chinese Academy of Science, Beijing, China
Education
Postdoctor, Hanyang University, Information Display Institute, Korea (2006)
Ph.D. in Engineering, Beijing Polytechnic University (2003)
Bacheclor in Engineering, Jilin University of Technology (1998)
Key Accounts
IP Spring
UPS
TMI
HONDA
Transform Japan
Media
Baidu
Innotron Memory Co., Ltd
Air China
China Academy of railway Sciences Co. Ltd
ChipMOS Technologies
Representative Cases
In dealing with a typical case of our important client EUROIMMUN, where the examiner rejected the application as being unpatentable and the reexamination board held the opinion of rejection as well, Ken conducted a careful study and comparison between the technical solution of subject application and the prior art in the reference documents with respect to the reexamination opinions. A detailed and persuasive argument was made by starting from basic theories such as fluid mechanics with step-by-step illustration and painstaking analysis, the prominent substantive features and significant technical effects of the patent are concluded. Finally, our observation was fully agreed by the reexamination board, with a determination of revoking the refusal decision and allowance of subject application, which greatly safeguarded the interests of our client.
Working Languages
Mandarin Chinese, English and Japanese
Team Overview
Chang Tsi & Partners is proud of our excellent team of attorneys. Our attorneys are international, professional, well-educated and experienced in handling all types of commercial matters. Our partners include a few of the earliest legal practitioners in in China. Before they went into private practice, most of our partners served at government organs, judicial institutions, and/or big corporations and are thus very familiar with the internal mechanisms of these organizations. They also have established extensive, close contacts within these organizations. So our partners have the ability to integrate their social resources and create synergy to maximize the benefits for our clients.
Chang Tsi & Partners currently employs a total of 200 attorneys, agents and foreign consultants. The majority of our lawyers hold master's degrees and above, from prestigious law schools both domestic and international. Some of our lawyers have studied and/or worked abroad and have qualified as lawyers and patent agents in America and Canada.
At Chang Tsi, we highly value teamwork and cooperation. We also stress sharing of resources and experience in order to provide our clients with the best services. Their years of practice and extensive experience working with foreign firms, make our attorneys well-qualified to handle the most complicated and challenging legal matters for clients all over the world.