Team
Attorney search
Team members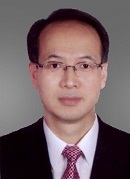 Dong-Wuk Seo
Counsel
E-mail: litigation@changtsi.com
Phone: +86 01088369999
Dr. Seo is engaged as a Senior Advisor at Chang Tsi & Partners, and also teaches at Korea University as an adjunct professor.
Dr. Seo has made long-term efforts on the study of five IP offices (IP5, including the CNIPA, the KIPO, the USPTO, the EPO, and the JPO), and used to work as a Counsellor at the Republic of Korea's Embassy in China, where he wase in charge of Intellectual Property affairs for years. Furthermore, Dr. Xu gave lectures on Intellectual Property and economic development at Renmin University of China, China University of Political Science and Law, Beijing Institute of Technology, Zhongnan University of Economics and Law and other Chinese universities.
Dr. Seo, on behalf of the South Korean government, attended the IP5 director-level meetings, the director-level meetings held by the CNIPA, the JPO, and the KIPO, and other meetings by the Trademark Review and Adjudication Board and the Patent Reexamination Board of China and their respective Korean counterparts. He has made tremendous contributions to IP development in both China and South Korea.
As a Korean diplomat and professor, Dr. Seo has offered his assistance to solve problems for hundreds of Korean enterprises with investments in China.
Practice Areas
Intellectual Property, Cultural industries and civil action
Years of Practice
Professional Experiences
Senior Advisor, Chang Tsi & Partners (2019- present)
Consul (IP field), Republic of Korea`s Consulate General in Shanghai/President of Korean Cultural Center, Shanghai (2017-2019)
Deputy Director, Korean Intellectual Property Office (2015-2017)
Economic Counsellor (IP field), Korean Embassy in China (2011-2015)
Deputy Director, South Korea`s Ministry of Justice (2010-2011)
Division Head, South Korea`s Ministry of Justice (2002-2006)
Deputy Division Head, South Korea`s Ministry of Justice (1997-2002)
Hyundai Motor (1991-1996)
Other Experiences
Advisor, the International Operating Service Platform of Intellectual Property, Shanghai
Researcher, the Research Center for Judicial Reform of China University of Political Science and Law
Honorary Professor, North China University of Technology
Selected Awards
Honored by the President of the Korean Broadcasting System (KBS), 2012
Honored by the President of China Trademark Association, 2014
Publications
The Educational System of the Science of Law in South Korea, co-author, China University of Politic Science and Law Press
Education
Doctor of Laws in Renmin University of China, 2010
Master of Defense Management in Korea National Defense University, 2006
Master of Public Administration in Seoul National University, 2001
Bachelor of Sociology, Korea University, 1987
Bar Admission
Korean IP Trading Dealer
Korean IP Valuer
China Mergers & Acquisition Dealmaker
Team Overview
With over 350 legal professionals with a diversified background, Chang Tsi & Partners offers clients deep expertise and professional experience, leading to successful legal solutions. Our attorneys are always praised for their sharp insights into the policy, and their pragmatic commercial awareness. Qualified to practice in other jurisdictions, our attorneys can maximize the profit of clients in different areas.