Team
Attorney search
Team members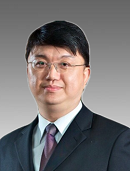 Jerry Chou
Attorney At Law
E-mail: taiwanteam@changtsi.com
Phone: +86 01088369999
About Jerry Chou
Jerry Chou has worked as an attorney at law for nearly 17 years. He also has the same years of practice experience in the IP field. Such plentiful practice experience comes from his professional services in various cases involving trademark and copyright, such as administrative litigation for dispute over trademark, cases of civil infringement and criminal litigation regarding trademark, and litigation for copyright.
Since Mr. Chou became a legal practitioner, he has offered services to clients from many industries, such as healthcare, communication, electronics, network designing, papermaking, real estate, computer hardware and software designing. He helped many Chinese and foreign clients to have their trademarks determined as a famous trademark in Taiwan, e.g., ELLE, BOYLONDON, Vanguard and Gibsong.
During his nearly 17-year-career, Mr. Chou never confines his vision to Taiwan cases, and he used to give his clients the advice on overall planning for the comprehensive trademark layout in Asia using his integral and coherent perspective on legal protection. His rich experience in various trademark cases makes him a professional who can offer excellent services in IP protection to global transnational companies.
Practice Areas
Medicine, computer hardware and software, clothing, finance, household chemicals, semi-conductor, amusement and other industries.
Main Services
Administrative litigation for trademark review and rejection in Taiwan
Administrative litigation for trademark opposition, withdrawal, invalidation and other disputes over trademark in Taiwan
Civil litigation for trademark infringement in Taiwan
Civil litigation for copyright infringement
Professional Experiences
Apprentice Lawyer, Huang & Partners
Lawyer, Juye International Law Firm
Lawyer, Chen Jianxun Law Firm
Lawyer, Ming Hong Lian He Law Firm
Representative Cases
Mr. Chou, on behalf of Hearst, helped to have the trademark "ELLE" determined as a famous trademark on cross-class goods and obtain the cross-class protection for the same, and fast settled the dispute over trademark.
Mr. Chou dealt with the infringement upon clients` trademarks, such as BOYLONDON, by means of a combined strategy including negotiation and legal procedures.
In a case of opposition against the trademark "Vanguard", Mr. Chou, as the attorney of Vanguard Investments, helped to have the trademark determined as a famous trademark on cross-class services in addition to financial service and obtain the cross-class protection for the same, and in an administrative appeal, he found out a breakthrough to object the evidence submitted by the other party, and then enabled the trademark squatted by a third party to be withdrawn.
When serving Gibsong, Mr. Chou gathered for the client the evidence for prior use and for intentional plagiarism so as to prove the intentional plagiarism committed by the other party, enable the trademark squatted by a third party to be withdrawn, and convince the Trademark Office to determine the trademark "Gibsong" as a famous trademark.
Representative Clients
Hearst
Vanguard Investments
Gibsong
Education
LLB, Soochow University (1987)
Master of Management Program at National Taiwan Sport University (2018)
Bar Admission
China Bar
Chinese Patent Bar
Team Overview
Chang Tsi & Partners is proud of our excellent team of attorneys. Our attorneys are international, professional, well-educated and experienced in handling all types of commercial matters. Our partners include a few of the earliest legal practitioners in in China. Before they went into private practice, most of our partners served at government organs, judicial institutions, and/or big corporations and are thus very familiar with the internal mechanisms of these organizations. They also have established extensive, close contacts within these organizations. So our partners have the ability to integrate their social resources and create synergy to maximize the benefits for our clients.
Chang Tsi & Partners currently employs a total of 350 staffs, including 220 attorneys, agents and foreign consultants and others. The majority of our lawyers hold master's degrees and above, from prestigious law schools both domestic and international. Some of our lawyers have studied and/or worked abroad and have qualified as lawyers and patent agents in America and Canada.
At Chang Tsi, we highly value teamwork and cooperation. We also stress sharing of resources and experience in order to provide our clients with the best services. Their years of practice and extensive experience working with foreign firms, make our attorneys well-qualified to handle the most complicated and challenging legal matters for clients all over the world.