Team
Attorney search
Team members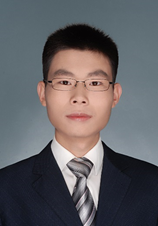 Kenneth Jiang
Counsel | Attorney At Law | Trademark Agent
E-mail: KennethJiang@changtsi.com
Phone: +86 88369999
Kenneth Jiang is mainly engaged in dispute resolution in the field of intellectual property and anti-unfair competition. He can creatively provide clients with solutions to difficult legal problems, and assist clients in the process of prosecution and enforcement of trademark rights, patent rights, copyright, domain name and other rights through administrative litigation, civil litigation, arbitration, etc.
In litigation and arbitration cases, he is skilled in accurately grasping the latest legal practice developments of the judiciary and arbitration institutions, and formulate effective case strategies for clients in specific cases. In the process of providing legal services to many Fortune 500 companies, he has been widely recognized by customers.
Practice Areas
Intellectual Property.
Anti-trust and Competition
Construction & Infrastructure
Data Compliance and Personal Information Protection
Professional  Experiences
Attorney at Law, Chang Tsi & Partners, Beijing, China
Secretary in charge of Law / Attorney at Law, one division of  General Armaments Department, China
Representative Clients
ITW, Graco, Showa Corporation, Newell, Dayco Europe, Innolux, Baidu, Geely
Representative  Cases
Handle civil litigation regarding patent infringement for clients such as ITW, Newell, Dayco Europe, Innolux and so on.
Handle civil litigation regarding trademark infringement for clients such as Baidu and York.
Provide intellectual property rights enforcement services for clients such as DISTILLERIE DES MOISANS, B.BOX, Graco, Showa Co., Ltd., etc., formulate detailed rights protection strategies for clients, and stop infringement through various channels.
Assisting many clients in resolving disputes over ownership of intellectual property rights through purchase negotiations, trademark/patent administrative litigation, and domain name arbitration.
Publications
The Rise of Digital Money (translation work) - Financial Market Research 2019;
A Research on False Campaign Speech Regulations of American Law - Law and Economy 2018.
Education
Master of Laws, China University of Political Science and Law (2018)
Master of Engineering, PLA University of Science and Technology (2015)
Bachelor of Engineering / Bachelor of Public Administration, Shanghai Jiao Tong University (2012)
Bar Admission
China Bar (2015)
Languages
Mandarin Chinese
English
Team Overview
With over 350 legal professionals with a diversified background, Chang Tsi & Partners offers clients deep expertise and professional experience, leading to successful legal solutions. Our attorneys are always praised for their sharp insights into the policy, and their pragmatic commercial awareness. Qualified to practice in other jurisdictions, our attorneys can maximize the profit of clients in different areas.