Team
Attorney search
Team members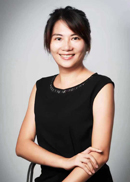 Miffy Yen
Attorney At Law | Senior Trademark Agent
E-mail: miffyyen@changtsi.com
Phone: +86 10 8836 9999
About Miffy Yen
During her practice in the Intellectual Property field for over 15 years, Miffy Yen has handled various cases involving trademark application, trademark opposition,, trademark invalidation, as well as trademark infringement. Also, she provides Chinese and foreign clients with trademark design consultation and global trademark strategy planning.
Ms. Yen obtained her master degree in IP law from the Seattle University, and then worked for years in US law firms, focusing on handling trademark-related cases and copyright litigations. These experiences provided her with a comprehensive and thorough understanding about the US trademark practices and the US clients. Due to her familiarity with trademark policies in world`s major markets, when a client`s trademark is involved in the negotiation on global trademark portfolio, Ms. Yen always has a clear insight, and provide the clients with  the immediate assistance in taking an effective negotiation position so as to win the market share.
During her more than 15 years of practices, Ms. Yen not only represents cases in Taiwan, but also, with a wider vision, provides clients with comprehensive planning and protection in respect of the overall trademark  strategies in Asia. Using her rich and special experiences in trademark services, she can offer the IP protection services for trademark and packaging design consultation, trademark application portfolio, and trademark infringement, for worldwide transnational corporations.
As a senior trademark legal specialist and a trademark attorney, Ms. Yen serves clients from different industries, mainly including medicine, hotel, computer, clothing, food, beer and brewery, semi-conductor, cosmetics, English-learning, football team and famous amusement park. And she has provided legal services for various international enterprises, including Sanofi, Pfizer, Marriott, Visa, Unionpay, Gucci, Uni-President, Unilever, ASML, Liverpool FC, and several NAPA wineries.
Practice Areas
Medicine, hotel, computer, clothing, finance, food, winery, daily necessities, football club, banking, semi-conductor, amusement and other industries
Main Services
Taiwan trademark application
Taiwan trademark opposition, invalidation and other cases of dispute
Taiwan trademark infringement
Trademark protection in Asian countries/regions outside Taiwan
Professional Experiences
Eiger (2014-2017)
Lee and Li (2012– 2014)
Law Office of ME Cavanaugh (2010-2012)
Seed IP (2009-2010)
Yu-Teng Technology Co., Ltd. (2005-2008)
Representative Cases
Ms. Yen represented Sanofi, a French corporation, to successfully determinate these trademarks "赛诺菲" (SANOFI in Chinese), "赛诺菲及图" (SANOFI and Device in Chinese), and "SANOFI", as famous trademarks, and to obtain the cross-class protection in the case of opposition. Ms. Yen also helped Sanofi to cancel a great number of the opposed trademarks that were in no connection with medicine and nutritional supplement.
Engaged as the attorney of several US innovative manufacturers in mobile phone shell, Ms. Yen submitted abundant evidence for use against individuals squatting the clients` US registered trademarks in Taiwan, and helped to withdraw nearly 400 squatted trademarks, although such trademarks had not been officially applied for registrations in Taiwan.
In a case of dispute settlement over ETS company`s domain name, Ms. Yen succeeded in withdrawal of the domain name of "toeic" that had been squatted by a squatter, and helped the client to obtain the domain name involved.
In a case of trademark infringement, by means of plagiarism, on such famous trademarks as "GG logo",  "Gucci" and "BOTTEGA VENETA", Ms. Yen, on behalf of clients including Gucci, BOTTEGA VENETA and Celine, adopted negotiation and legal procedures simultaneously, and solved the disputes over trademark infringement in a timely manner.
In an administrative appeal, Ms. Yen, as the attorney of Pfizer, succeeded in rebutting the evidence submitted for the highly similar trademarks registered by one of the client`s previous distributors, and then helped to withdraw several trademarks squatted by this previous distributor in medicine.
Representative Clients
Sanofi
Pfizer
Marriott
Visa
Unionpay
Gucci
Uni-President
Unilever
ASML
Liverpool FC
NAPA wineries
Education
LLB, Soochow University
LLM, Seattle University
Bar Admission
Trademark agent registered at Taiwan Intellectual Property Office
Team Overview
Chang Tsi & Partners is proud of our excellent team of attorneys. Our attorneys are international, professional, well-educated and experienced in handling all types of commercial matters. Our partners include a few of the earliest legal practitioners in in China. Before they went into private practice, most of our partners served at government organs, judicial institutions, and/or big corporations and are thus very familiar with the internal mechanisms of these organizations. They also have established extensive, close contacts within these organizations. So our partners have the ability to integrate their social resources and create synergy to maximize the benefits for our clients.
Chang Tsi & Partners currently employs a total of 350 staffs, including 220 attorneys, agents and foreign consultants and others. The majority of our lawyers hold master's degrees and above, from prestigious law schools both domestic and international. Some of our lawyers have studied and/or worked abroad and have qualified as lawyers and patent agents in America and Canada.
At Chang Tsi, we highly value teamwork and cooperation. We also stress sharing of resources and experience in order to provide our clients with the best services. Their years of practice and extensive experience working with foreign firms, make our attorneys well-qualified to handle the most complicated and challenging legal matters for clients all over the world.