Team
Attorney search
Team members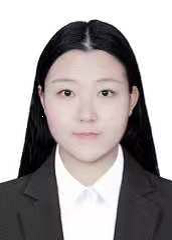 Sylvia Zhang
Trademark Agent
E-mail: sylviazhang@changtsi.com
Phone: +86 10 88369999
Leading the prosecution work of Taiwan team, including new trademark application, amendaments, registration, renewal, non-use cancellcation, invalidations, etc.
Responsible for BD team of marketing department, including coordinate meetings with clients, manage client relationship, etc.
Practice Areas
Specialized in prosecution of trademarks in Mainland China and Taiwan.
Years with IP Matters
Professional  Experiences
Assistant to Founding Partner, Chang Tsi & Partners, Beijing, China
Taiwan Trademark Specialist, Chang Tsi & Partners, Beijing, China
Education
G.D.L, BPP Univerisity(2017-2018)
L.L.M., Queen Mary University of London (2016-2017)
L.L.B. Jilin University (2010-2014)
Languages
Team Overview
With over 350 legal professionals with a diversified background, Chang Tsi & Partners offers clients deep expertise and professional experience, leading to successful legal solutions. Our attorneys are always praised for their sharp insights into the policy, and their pragmatic commercial awareness. Qualified to practice in other jurisdictions, our attorneys can maximize the profit of clients in different areas.