We are pleased to announce that Nancy Qu, Partner of Chang Tsi & Partners, was awarded "2021 Power List: Top 15 Litigators" by LEGALBAND with her abundant professional experience and high reputation among clients.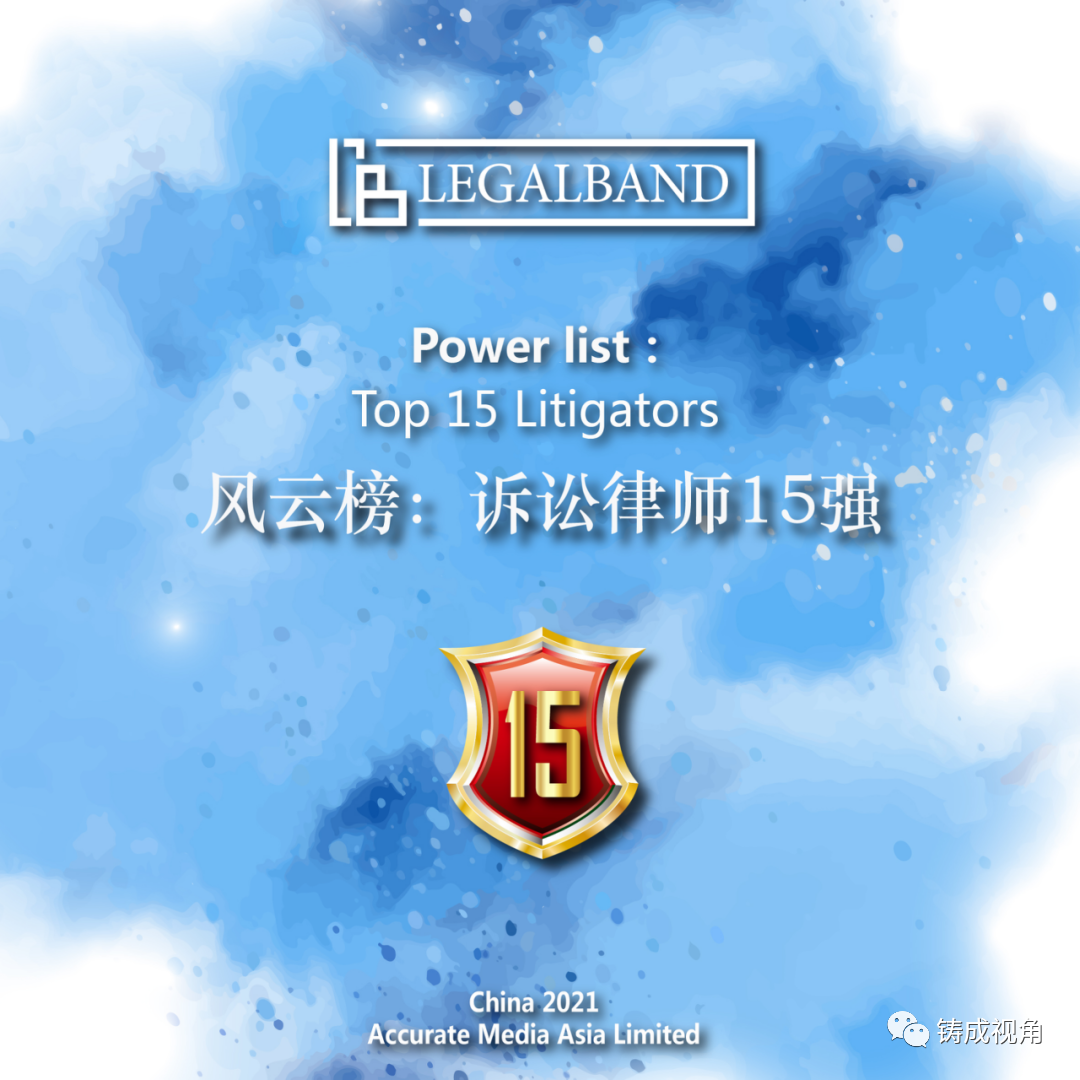 As a well-known legal rating agency under Accurate Media Group, LEGALBAND provides in-depth knowledge related to Asian legal market through publishing articles, reports and guidebooks on a regular basis. The research team of LEGALBAND is well known for its thorough understanding on legal service market for its extensive knowledge and experience in professional fields. The major roles that LEGALBAND play are evaluating law firms and lawyers via carefully designed rating systems together with research programs, and recommending legal elites in legal fields for both internal corporate legal advisers and individuals. LEGALBAND, therefore, has been a trusted legal guide for clients who need excellent law firms and lawyers.
Nancy Qu specializes in the prosecution and enforcement of multiple intellectual property rights, including trademarks, patents, copyrights, trade secrets and domain names. Ms. Qu has over 10 years of experience as a litigation lawyer and patent attorney. She is experienced in the development of strategy in patent and trademark lawsuits, enforcement of effective judgments, as well as in negotiation strategy. She is specifically skilled at handling complicated and difficult IP infringement cases. Ms. Qu has successfully helped to protect the IP rights of many Fortune 500 companies. Nancy Qu is fluent in English and Chinese.