IP rights have always been a focus in the China-US relationship. With the signing of the Phase One deal at the start of the year, the China-US trade war has come to a nervous truce. Mr. Simon Tsi, founding partner of Chang Tsi & Partners, was recently interviewed by China Business Law Journal and shared his knowledge.
Simon Tsi believes that IP rights will replace resources, capital and other elements to become an essential strategic resource and strength of a country in international competition.
"Countries are committed to making their business environment more favourable to improve their competitive edge," says Tsi. "IP rights are at the top of the value chain, and to some extent the competition of business environment becomes the competition of IP rights."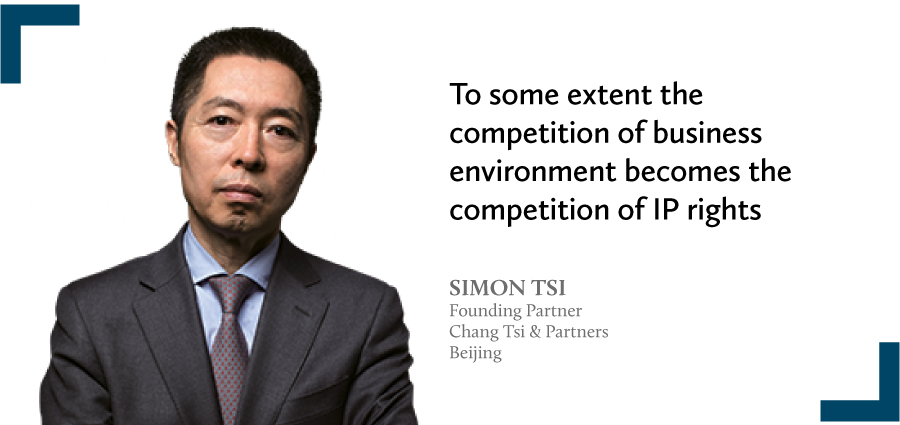 For more information - please read the article as below.
https://law.asia/forward-motion/