The Global Information and Communication Intellectual Property Summit (GIIPS) was held under the theme "Join Forces in Multiple Dimensions to Build a New Ecosystem for Information and Communication Intellectual Property." The summit brought together experts, scholars, lawyers, and industry professionals from various fields to discuss hot topics in the information and communication industry, such as SEP legislation and judicial status, FRAND licensing fees, big data compliance, and enterprise intellectual property management. Nearly 600 practitioners attended the summit, both online and offline.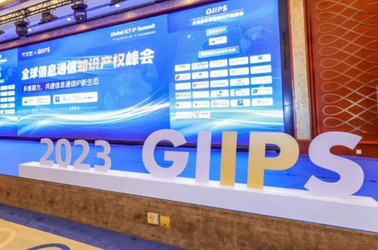 Kim Lu, Partner of Chang Tsi & Partners, was invited to host the conference and guide guests from all walks of life to participate in discussions and exchanges.
Kim Lu has extensive experience and influence in the field of intellectual property and has been invited to speak at many conferences, making him a recognized expert and authority in the field of intellectual property both domestically and internationally.
Michael Wu contributed to the roundtable discussion on "Discussion of Hot Issues such as FRAND Injunctions, Anti-Injunctions, and Anti-Suit Injunctions in SEP Litigation". Michael Wu stated that the issue of whether to apply the proportionality principle in determining an injunction in SEP litigation is controversial. Under the framework of China's patent law, the court usually judges the fault of each party and orders the defendant to stop the infringement accordingly. However, in some cases, an injunction may bring unreasonable difficulties to the licensee and be disproportionate to the interests of the patentee, therefore, the proportionality principle needs to be considered. If the patentee has already monetized the patent, paying the licensing fee may provide sufficient compensation, and there is no need to issue an injunction. For small-scale licensees, the interest on delayed payment of the licensing fee can be taken into account to avoid direct injunctions from the court and to resolve conflicts through negotiation as much as possible.