Recently, the Jianfa v. Michael Kors case, named "Deal of the year" and "The Top Ten Intellectual Property Case with Research Value", was finally concluded. Managing Partner Simon Tsi, and Partner Michael Fu from Chang Tsi & Partners represented Michael Kors (hereafter referred as "Defendant") to win the second instance trademark infringement case, wherein all the claims by Shantou Chenghai Jianfa Handbag Craft Factory (hereafter referred as "Plaintiff") were rejected.
Background
The Plaintiff filed an application to register the trademark

in connection with bags in 1997, and was granted registration in 1999. The specified goods included bags and suitcases. Defendant created the logo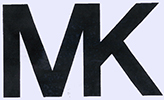 in 2000, based on the initials for its corporate name, and subsequently created two logos


in 2007, to be used in connection with bags.
Before filing a lawsuit, the Plaintiff planned an elaborate series of actions: it filed an invalidation proceeding against the Defendant's registration for "MK MICHAEL KORS", aiming to acquire from Defendant's defense its sales revenue related to use of the MK mark. The Plaintiff also carried out administrative strikes and filed civil actions against small-scale distributers selling MK branded products, and obtained an administrative penalty decision and civil judgment, so as to support the Plaintiff's allegations that Defendant's MK trademark infringed its registered mark.
The Plaintiff subsequently filed a lawsuit against Defendant and its affiliated company in China ("Defendant 1"), together with two other distributors (Defendants 3 and 4) before the Hangzhou Intermediate People's Court on January 9, 2017. These claims were based on the ground that Defendant's use of a series of MK logos infringed the Plaintiff's exclusive rights to its registered trademark. Plaintiff sought as relief an order for Defendant to cease infringement and damages of RMB 95 million (approximately USD$15 million).
In December 2017, the first instance court issued a judgment to reject all the Plaintiff's claims. The Plaintiff appealed the judgment and filed a lawsuit before the Zhejiang High People's Court, asking for reversal and for the Defendant to stop all infringement activities, pay damages, and issue a public apology.
After a lengthy and difficult trial, the Defendants prevailed. In June 2019, the Zhejiang High People's Court issued a final judgment rejecting all the claims by the Plaintiff.
Issue
The issue in this case was whether use of the unregistered MK logos by the Defendant would infringe the exclusive rights of the Plaintiff, who had a prior registration for

in connection with bags. Plaintiff was the senior user, and its registration rights dated to 1997. In contrast, Defendant, as junior user, did not own a registration for its MK logo as used in China; indeed, it did not develop its MK logo until 2000, and did not put its MK logos into use until 2007.
Applicable Law
The Plaintiff relied on Article 57 in its claim for trademark infringement.
Article 57 of the China Trademark Law stipulates that any of the following acts shall be deemed as infringement of the exclusive right to use a registered trademark:
Using a trademark that is identical with a registered trademark on the same goods without the authorization of the registrant of the registered trademark.

Using a trademark that is similar to a registered trademark on the same goods or using a trademark that is identical with or similar to the registered trademark on similar goods without the authorization of the registrant of the registered trademark, which is likely to cause confusion.
Analysis
As lead attorneys for Defendant, Simon Tsi and Michael Fu presented arguments to the first and second instance courts that Defendant's use of its MK logo was always in conjunction with its trademark MICHAEL KORS, which was registered in China in connection with handbags. They further argued that the fame and renown of Defendant's mark MICHAEL KORS, used consistently worldwide and in China, reduced any possibility of infringement. Tsi and Fu further argued that Plaintiff's subsequent attempt to secure registration for a second mark that was highly similar to Defendant's MK logo was evidence of Plaintiff's bad faith in these proceedings.
Conclusion
Both the first and second instance courts agreed with the arguments made by Tsi and Fu to hold that the Defendant's MK logos could coexist in the market with Plaintiff's mark. The courts ruled that that there would be no risk of consumer confusion and thus issued a ruling of no infringement. The Defendant was therefore at liberty to sell bags in China with its trademarks MICHAEL KORS and MK logo. The Plaintiff's registration for its mark

remains valid, and it would be permitted to sell bags in connection with this mark.
This case was a milestone victory for the Defendant, the attorneys at Chang Tsi & Partners, and for the legal industry in China. For more information, please contact us at info@changtsi.com.